Last week I visited an amazing little town in China about 20 miles outside Shanghai called, "Thames Town".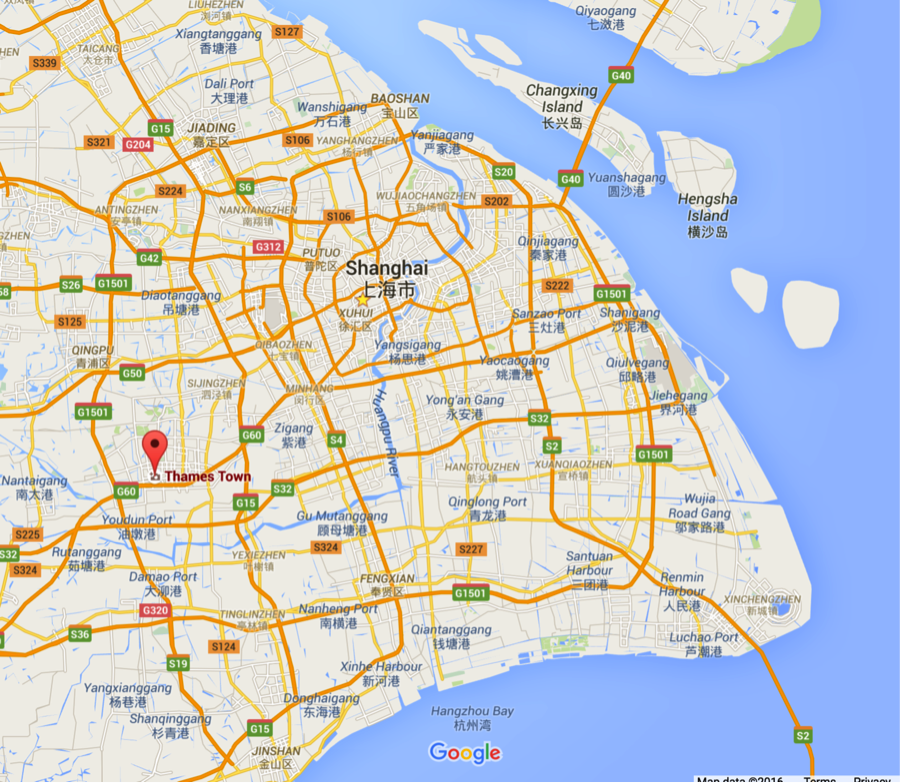 Here they have quite literally recreated a traditional English town complete with an old town square, a church, cobblestone streets and quaint English pubs. I remember reading about a replica of an English town on the BBC. Since I was visiting Shanghai, this was a great chance to see Thames Town for myself.
I had been expecting something very tacky and fake looking. But to my surprise I found that Thames Town was quite a serious (and expensive!) new town. The roads and buildings were all very well constructed and this town could pass for a desirable place to live in England. Also the day I visited it was raining and the sky was grey. Perfect!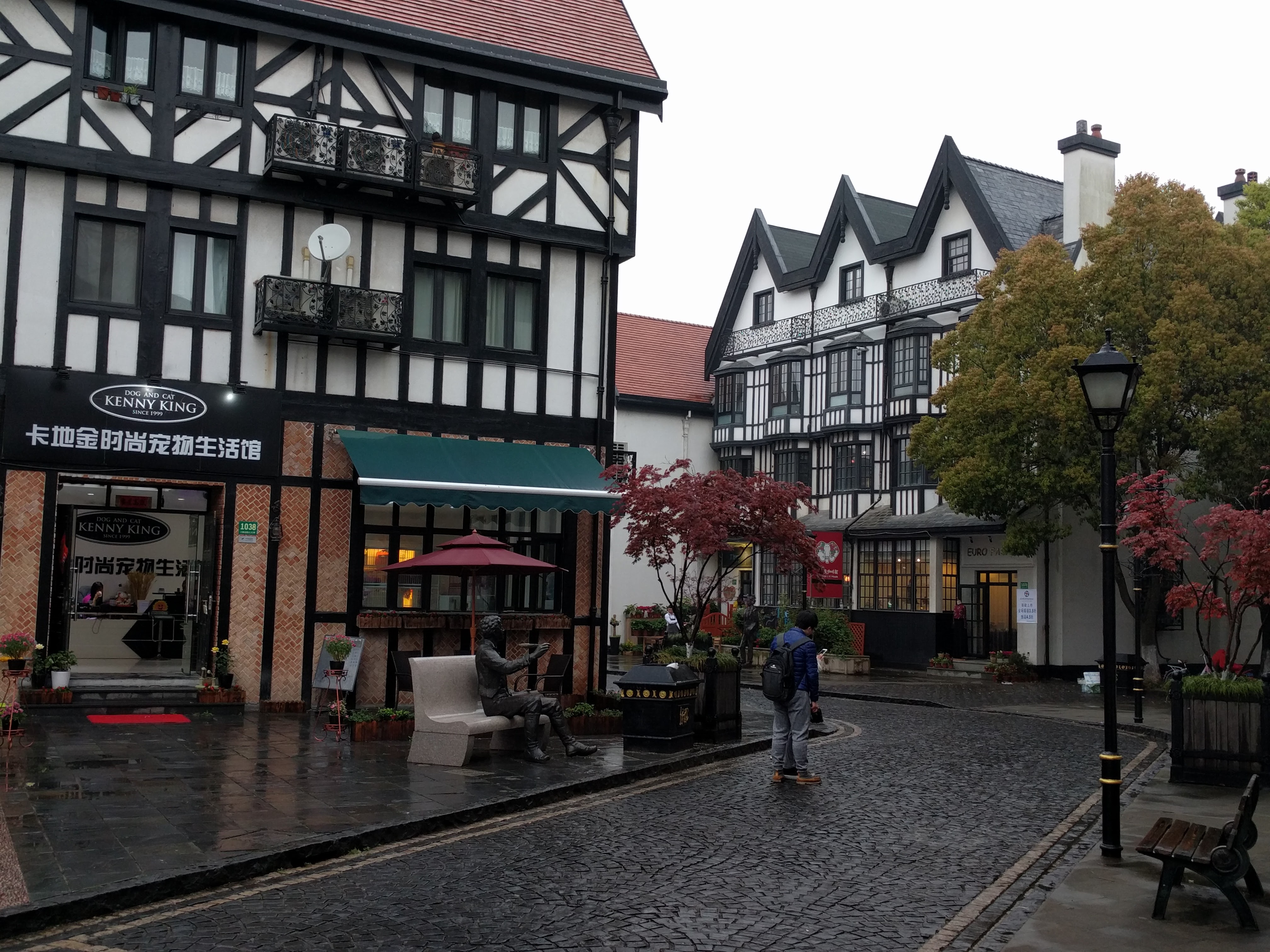 The architecture and buildings have been copied from towns in England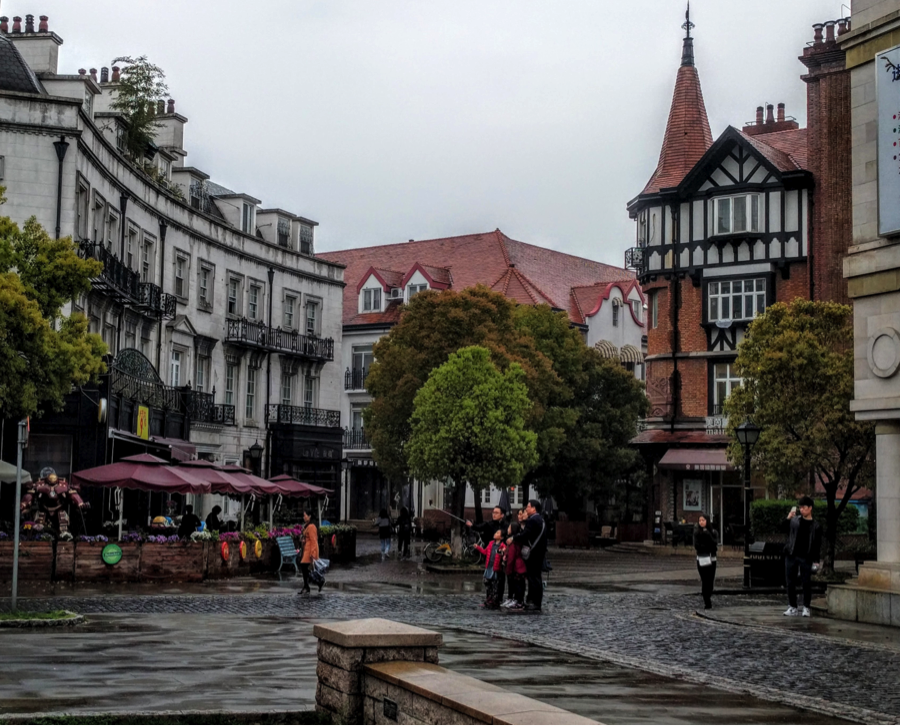 The church in the "Old Town Square" is apparently copied from Christ Church in Bristol.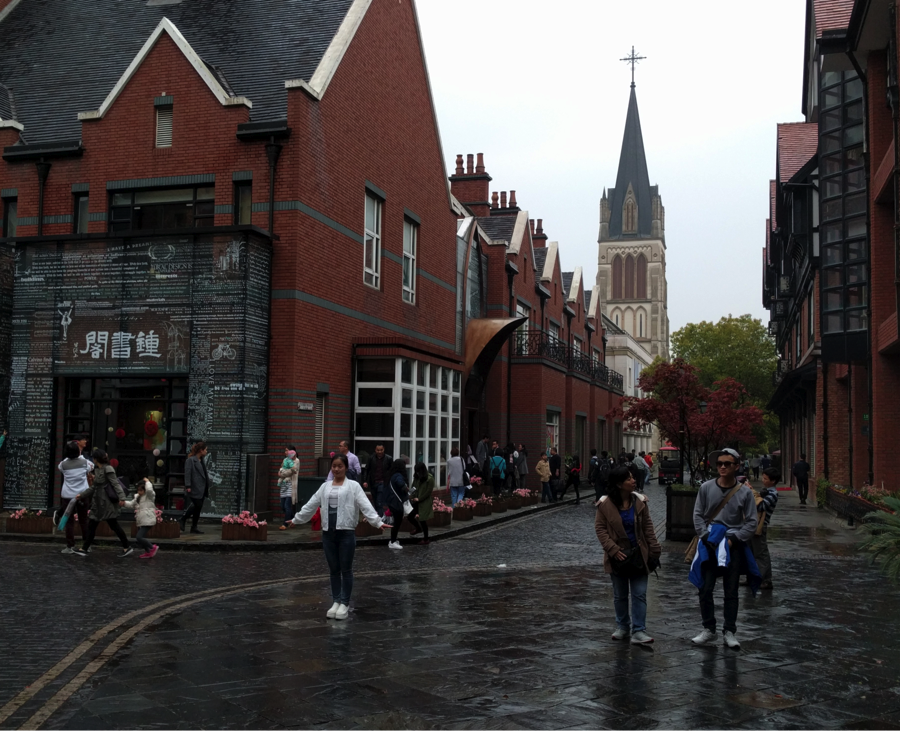 Tourists from all over China love it here. And of course it's the ultimate location for wedding photos!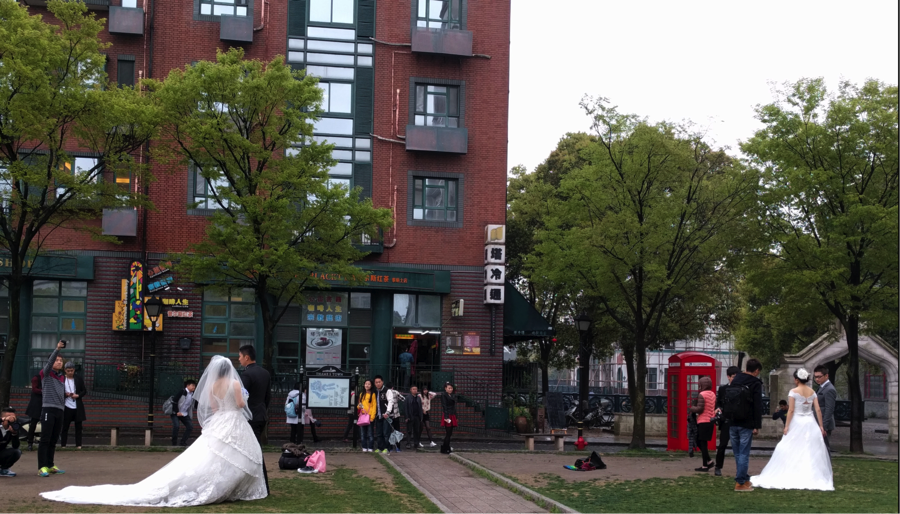 There's also an elegant pub just off "Oxford Street" called the Thames Bar.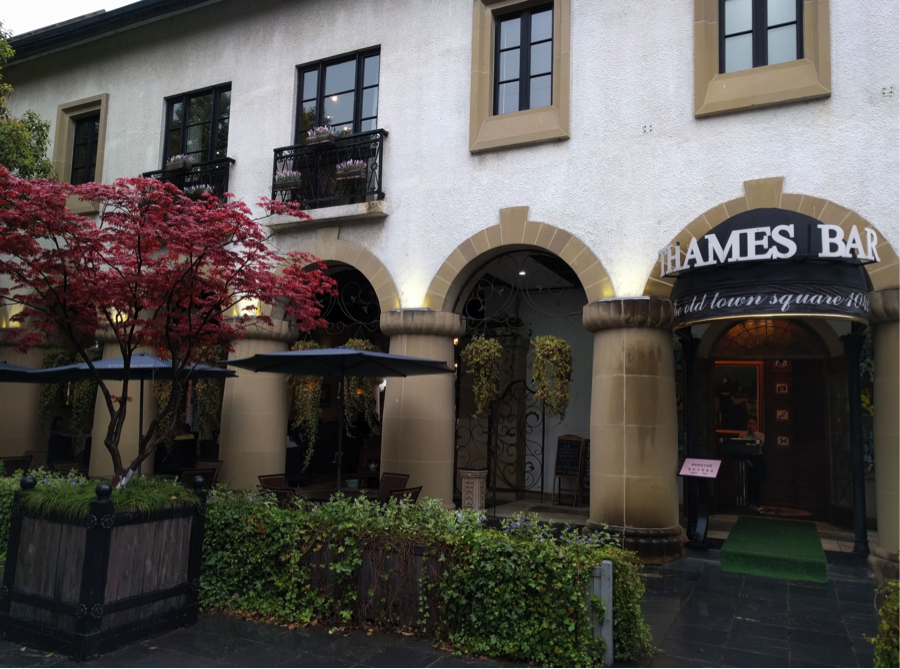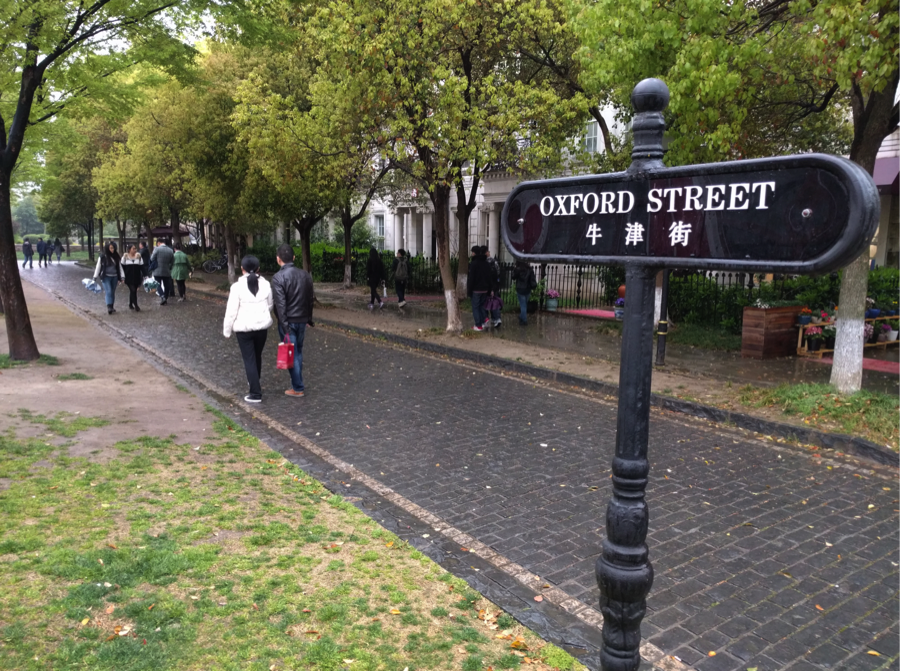 It felt very strange to be walking around Thames Town, having just got used to the bustling city of Shanghai. Before leaving this strange bubble, I made sure to pay my respects to Churchill!