An unusual message arrived in my LinkedIn mailbox recently. It was an invite from the "Northern Ireland Tech Mission" to attend an event in San Francisco where companies from Northern Ireland (big and small) were meeting to share ideas, pitch startups and generally promote Northern Ireland as a destination for High Tech industry. Being from Northern Ireland and an alumni of Queen's University Belfast, how could I resist!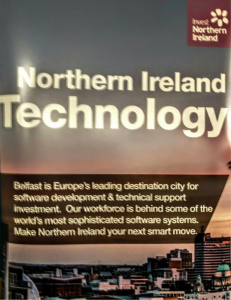 "Belfast is Europe's leading destination city for software development & technical support investment. Our workforce is behind some of the world's most sophisticated software systems. Make Northern Ireland your next smart move".
The event was co-ordinated by the Runway Incubator on Market Street. It's a beautiful modern facility full of bright open space. The NI Tech Mission had brought a group of entrepreneurs, inventors, and an ambitious team of business developers from the Northern Ireland government who fitted right in.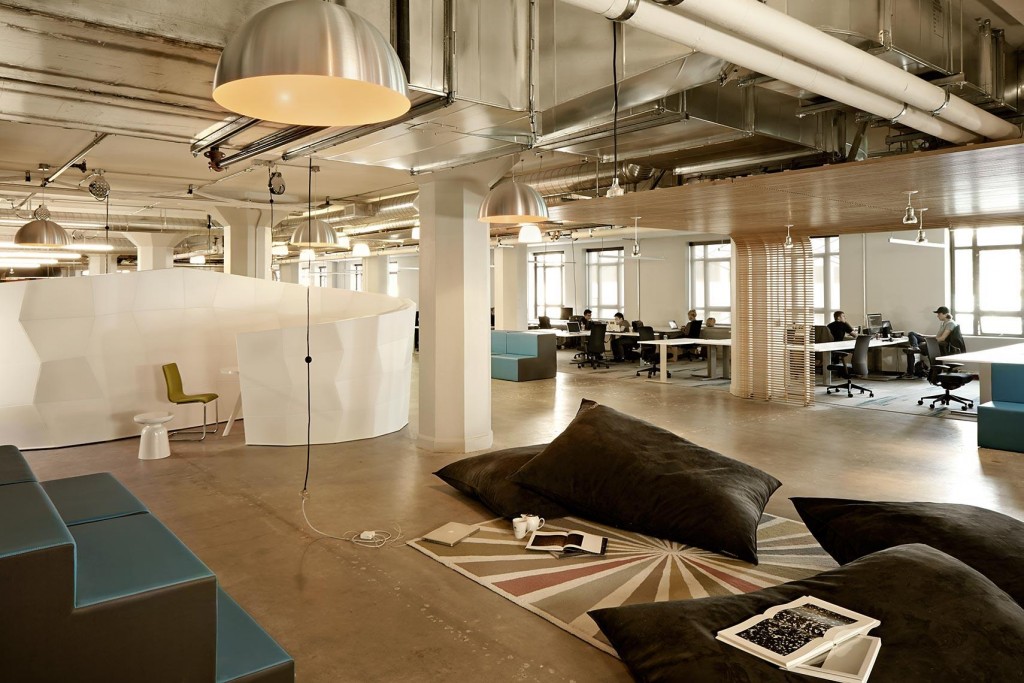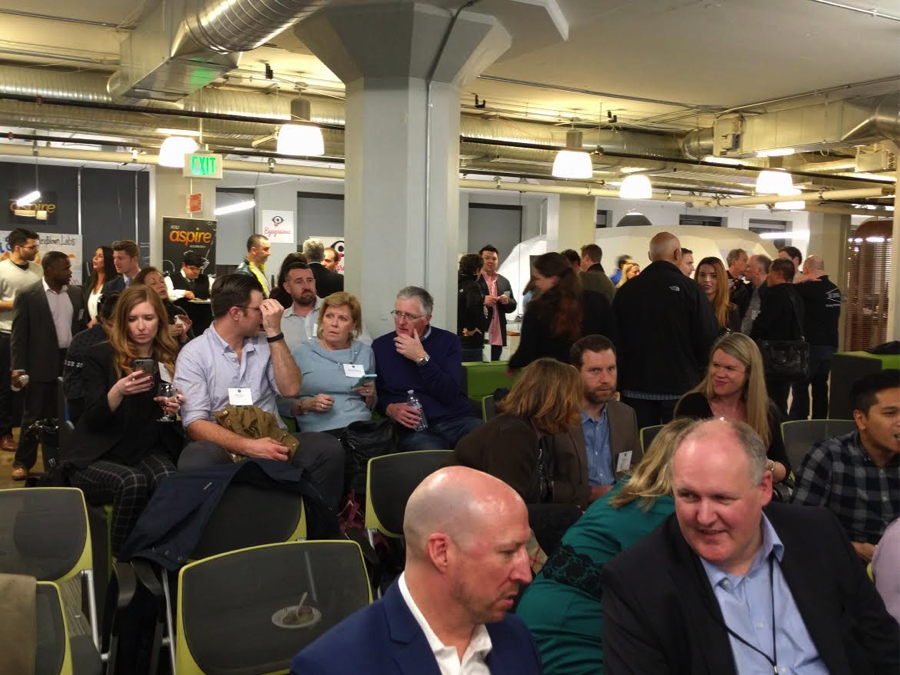 Of the many entrepreneurs I talked to, one company called "ServiceClarity" stood out in particular. They build a Cloud solution that takes advantage of the many ways companies use Atlasssian JIRA. I think of JIRA as bug tracking. But they have figured out how to report on JIRA metrics as a way for companies to see where they may be losing money.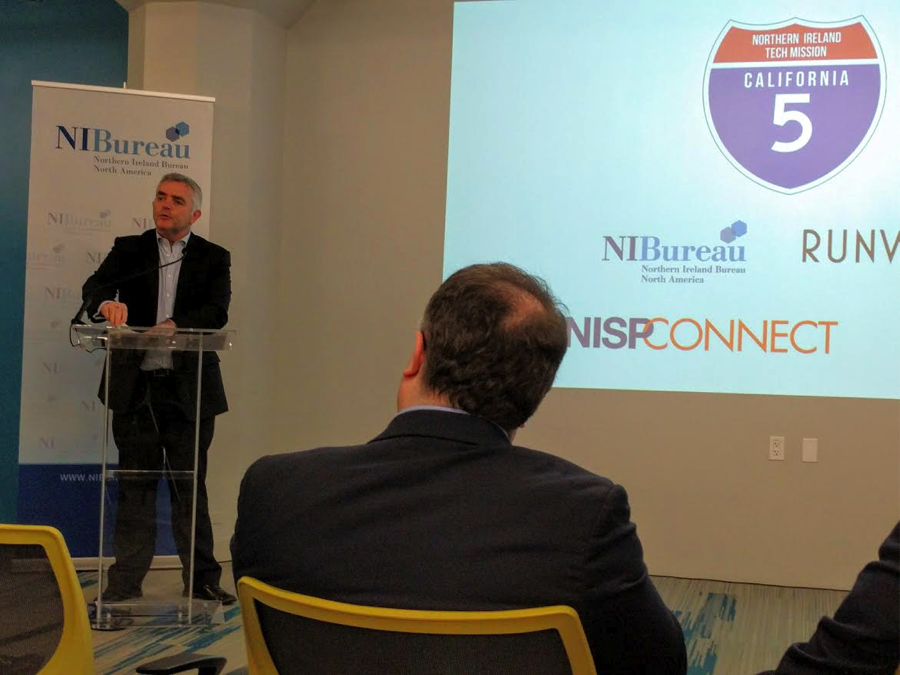 Jonathan Bell – Minister for Enterprise Trade and Development – gives the opening keynote.
Next was the pitch presentations. This was fun – 5 minutes to explain your business, give a demo and then hear feedback from a panel of local tech company leaders.
All the pitches were fascinating. One memorable pitch was from "BrewBot". This is a company that distributes kits for beer brewing that you can customize with different ingredients, and then manage your whole brewing process with an App. First it got a great laugh. But then when it came to how much profit their customers are making by brewing for special events the mood changed entirely!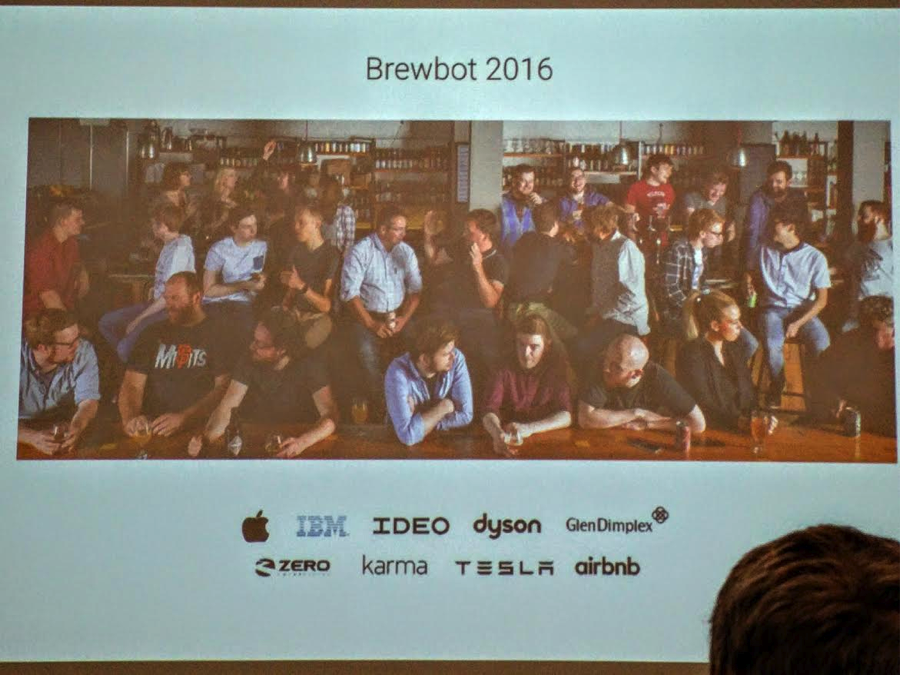 There were many more tech start-up pitches ranging from how to securely fingerprint physical devices, to a solution that lets restaurant owners target nearby patrons with special offers. Each presenter faced a grilling by the panel afterwards, but always in good humor!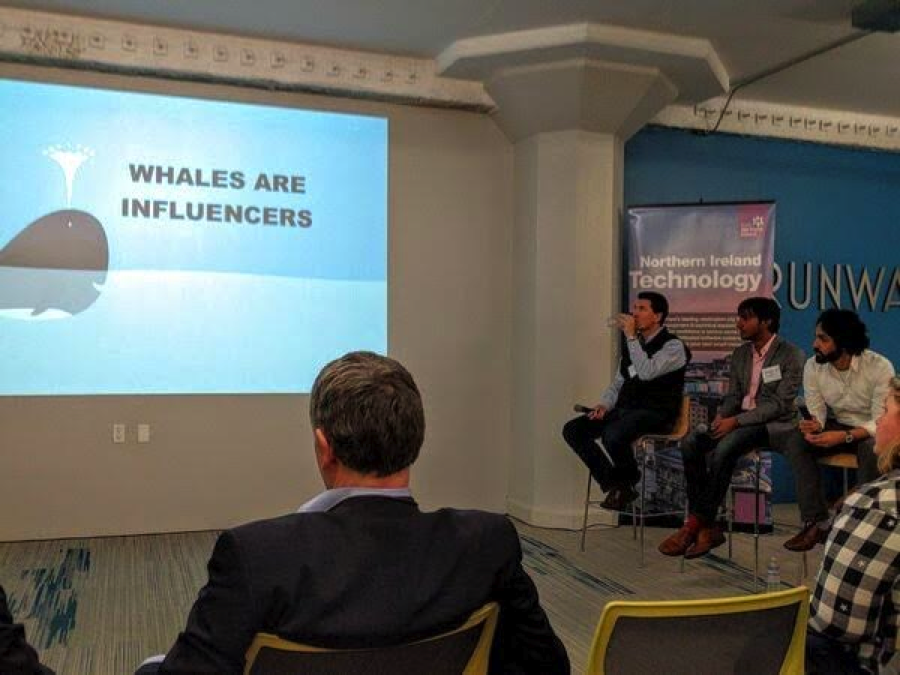 After the event I had the chance to discuss Northern Ireland's opportunities for tech investment with several representatives from the Northern Ireland government (called the Northern Ireland Assembly). From my experience working in several Silicon Valley firms, and with worldwide distributed teams, I believe there are immense opportunities for Northern Ireland to become a powerhouse for software development. Particularly given some of the World's best universities for science graduates, a stable workforce, and a very convenient time zone for working with both Europe and North America.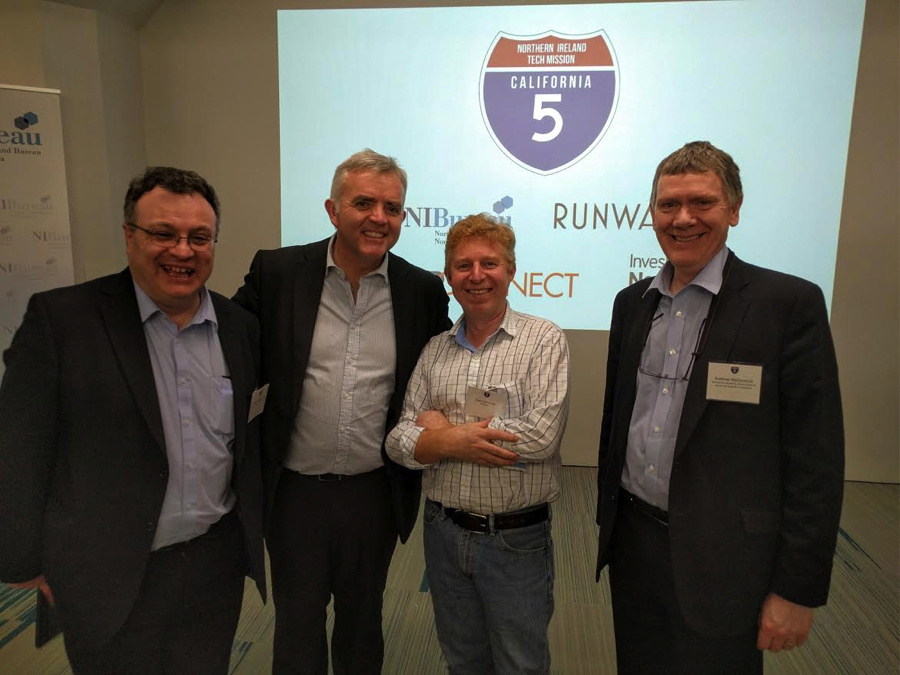 Dr. Stephen Farry – Minister For Employment and Learning
Jonathan Bell MLA – Minister for Enterprise Trade and Investment, Northern Ireland
Andrew McCormick – Permanent Secretary Dept. of Enterprise Trade and Investment Northern Ireland